Hair Length Guide
Indian Hair Length Guide - Hair Weave Extension Length Chart
Use the Hair Extension Length Guide to get an approximate length for ordering your hair extensions. Please note that while the length is consistent, that it will appear to be longer or shorter depending on the height of the model used in the chart and the varying length of the neck and torso. Also please keep in mind that the technique and the starting point used to thread your extensions can cause the length to vary. If you are unsure about what length to order, please call our Hair Advisers. It is always a good idea to order the hair a little longer if you are not sure, as it can be trimmed or stylized shorter.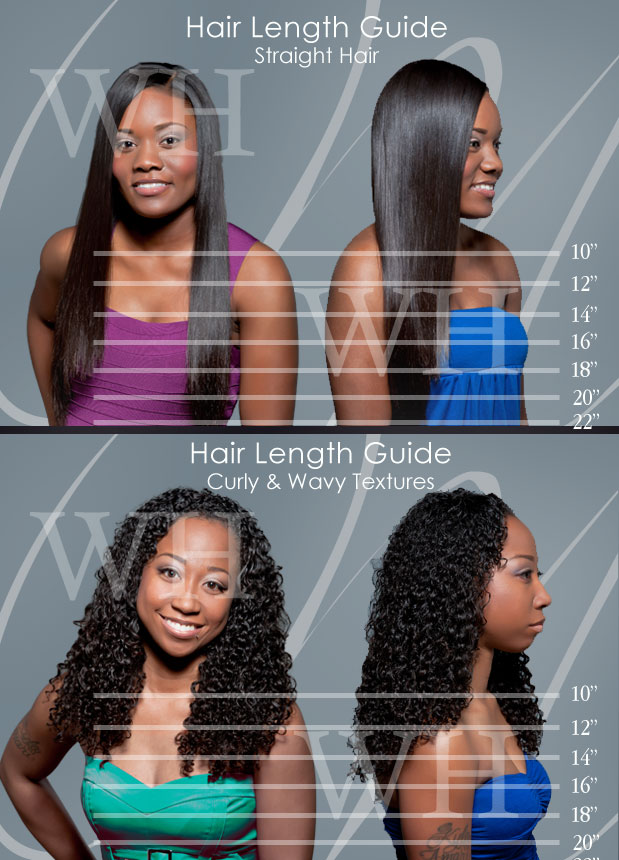 There are no products matching the selection.
This is a custom CMS block displayed if category is empty.
You can replace it with any custom content.